Sunset Boulevard and Evita
[DISC ON DEMAND]
DDJAY 8100
DISC ON DEMAND CD WITH PRINTED PAPER
DDJAY 8001
DDD
47'52"

[This CD is available as DISC ON DEMAND]
Hits songs from Sunset Boulevard and Evita on one release. Starring Ria Jones in her current role in Sunset Boulevard and Madelena Alberto in Evita.
Songs from TWO shows on ONE CD!
RELEASE DATE 13th October 2017
"SIDE" ONE "SIDE" TWO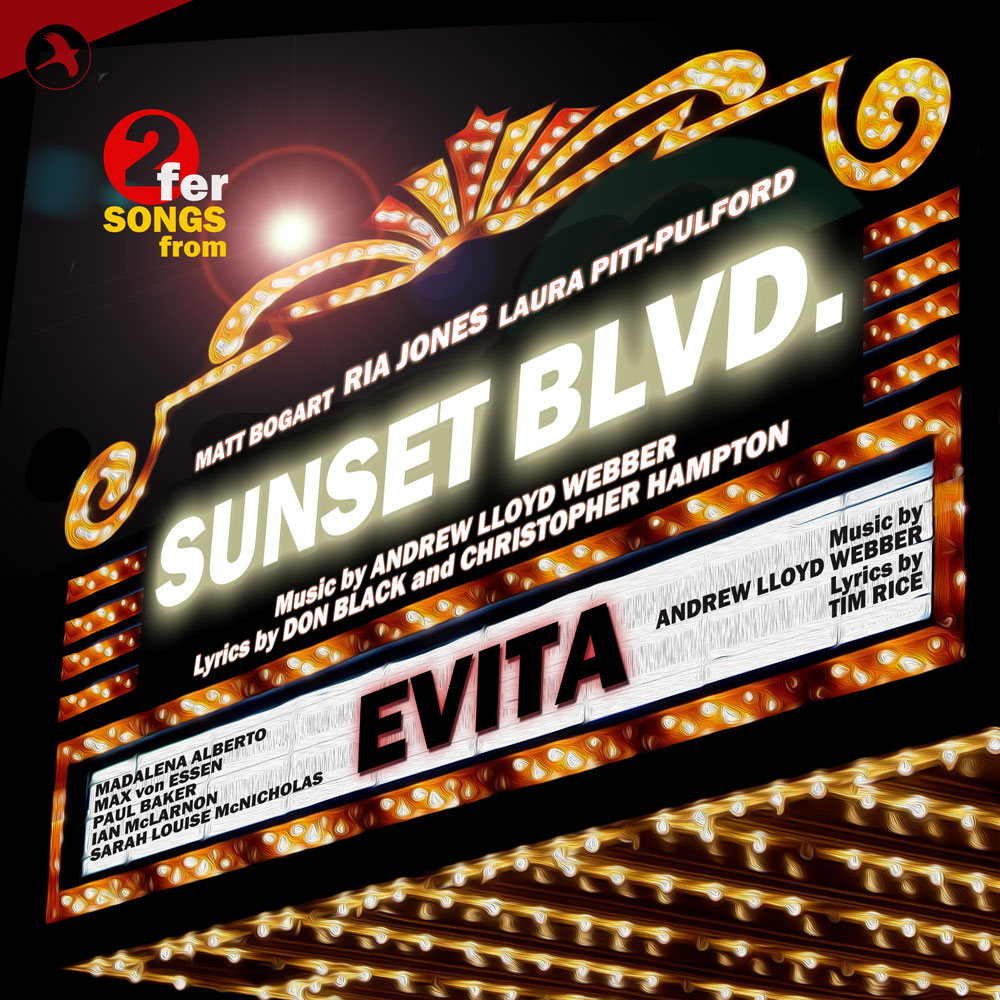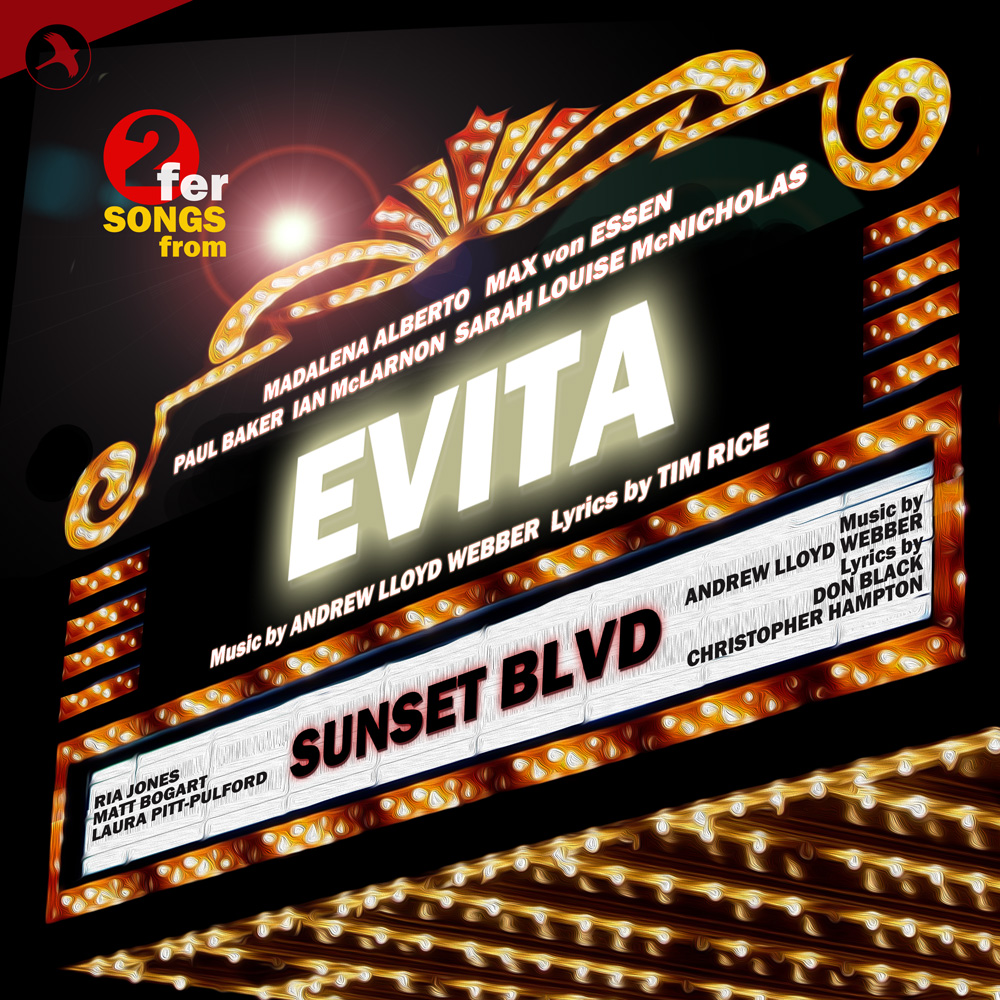 CD ONE
WITH ONE LOOK
Ria Jones
TOO MUCH IN LOVE TO CARE
Matt Bogart and LauraPitt-Pulford
THE PERFECT YEAR
Ria Jones and Matt Bogart
SUNSET BOULEVARD
Matt Bogart
AS IF WE NEVER SAID GOODBYE
Ria Jones
OH WHAT A CIRCUS
Max von Essen
BUENOS AIRES
Madalena Alberto and Company
ON THIS NIGHT OF A THOUSAND STARS
Ian McLarnon
I'D BE SURPRISINGLY GOOD FOR YOU
Madalena Alberto and Paul Baker
ANOTHER SUITCASE IN ANOTHER HALL
Sarah Louise McNicholas and Boys
DON'T CRY FOR ME ARGENTINA
Madalena Alberto
HIGH FLYING ADORED
Max von Essen and Madalena Alberto
RAINBOW HIGH
Madalena Alberto
STREAMING DIRECTLY BELOW
APPLE MUSIC >>> SPOTIFY